Garden Route journalist Elaine King shares her experience at the new Bitou Vineyards, centrally located in the Plett Winelands and less than 10 minutes from Plett Central.
Imagine the simple cauliflower being so utterly delicious that you crave more. Imagine a place where you can just sit for hours and absorb the view – all the while sipping on delectable wines.

The newly opened Bitou Vineyards Restaurant on the Garden Route is certainly an eatery and wine farm that is going to fly in this neck of the woods – and a farm that can compete, stand tall and proud, alongside any of its kind in the Cape.

Quite apart from the peace and beauty this property radiates, the moment you walk into the restaurant area decked out with huge windows so that it feels as if you are outdoors, it was a conversation I overheard that tipped me off that this place had to be something special.
 
A big table of what looked like a family of several generations were raving about and ordering more cauliflower. At first, I thought I must have not heard right because how on earth does anybody make this white vegetable sexy, but then I found out. This crispy coconut cauliflower is served with chimichurri and fire-charred cos lettuce with a magic emulsion – and it is literally a cauliflower light-bulb moment for me!

We are quite spoilt for wine farms in the greater Plettenberg Bay area, but this one stands out. The beauty of the vines is something that will become a perennial aesthetic delight because crimson clover and lucerne are being planted between rows of vines so that irrespective of the time of the year, the natural vista of the vineyards will always be just lovely.

When Bitou Vineyards opened their restaurant doors the weekend before Easter they were busy, then over Easter they had a full-turnout and since then the restaurant has been pumping.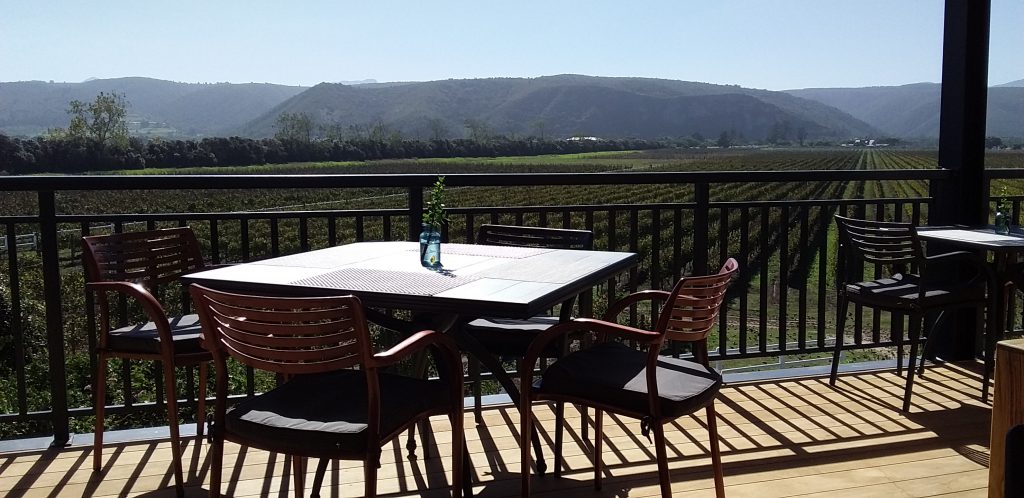 So far, the only real marketing done for the Bitou Vineyards Restaurant has been word of mouth and locals are loving it. Some who live in Goose Valley tootle along a back-road on golf-carts. Functions like weddings are already being booked here – and I overhead a bunch of Plett women saying this was now going to be their girls' lunch venue.

Bitou Vineyards is nestled in between Kurland and Plettenberg Bay and now officially the closest wine farm from Plettenberg Bay – a mere five minutes from town, first right turn after hardware store Buco on the N2.

Formerly known as Bitou Polo House in its horsey days, it hosted international polo games and players on its top-notch fields. At one time some 60-odd horses lived here. Then in 2008, polo-playing fields were converted into vineyards and so started the story of soil profiling and choosing grape varieties that would thrive in this terroir. In the spring of 2009, soil preparations, trellises and vineyards went in.

The first sauvignon blanc was harvested in 2012 and then in 2014 an Irishman called Ron Leacy bought the property with existing vineyards, a cellar and an old stable-block which he dreamt of someday turning into a restaurant. Since then, Leacy has harvested the best of local talent and passion to further these dreams.

Matuschka Sinclair is a local girl, having lived in Plettenberg Bay since she was seven – and she manages the restaurant. Her parents ran a hotel in Plettenberg Bay and so from a young age she has been exposed to the hospitality industry which ultimately became her calling. She says it's serendipity that she worked for Robberg Fine Foods dealing with chefs and food for 21 years before coming here to head up the Bitou Vineyards team, doing what she says she loves best.

Head chef, Bianca Barnard is also a local girl and hails from the prestigious Cape's Boschendal Wine Estate's kitchen.  She was given carte blanche with the menu and has come up with something very special. While the customary bread-board, meat and cheese board is on the menu (what you expect at any self-respecting wine farm) there are some twists at Bitou Vineyards. One of her signature dishes here is the steak and gnocchi made with crispy onions and button mushrooms. My companion and I had a lamb flatbread with tzatziki, hummus, pickled carrot, coriander and mint – it was heavenly – and we shared the gurnard with corn salsa, orange and lemon cream sauce – also most unusual and very tasty. There are mussels with roast tomato in a creamy white wine sauce with charred leeks on the menu – vegetarian choices include the likes of baby marrow fritters with goat's cheese emulsion. Little ones are catered for with gurnard and baby potatoes, grilled sirloin or crumbed chicken strips.

Anton Smal is the vintner who weaves his magic at Bitou. He also tends vines at Kay and Monty Vineyards and at Newstead Wine Estate in the Crags, Plett.

Smal can take credit for flight of Bitou Wines all made with grapes from their own vineyards. This includes the Bitou Sauvignon Blanc 2019 and then their Sassy 2020 Sauvignon Blanc, Sassy 2021 Sauvignon Blanc with a Semillon blend. The Bitou Malbec 2020, made from an Argentinian varietal, packs an expression of red plums, mulberry and oak. It is totally impossible to go home and then just drink plonk after this.
Bitou MCC Brut 2017 – Sauvignon Blanc is as good as any South African bubbles get and at R295 a bottle it's not off the charts when it comes to pricing. Best bet here is to do the two tastings they offer so you get to taste it all.

The Sassy wine name and label is named after a polo pony that lived on this farm and although she had been badly injured, she went on to represent four countries on the Bitou Polo field. Australia, New Zealand, the UK and South Africa.

All in all, this is a very special wine farm, located in a sweet spot, with quality wine, interesting food and an attitude of 'whether you come in slip-slops or dressed to the nines here we will treat you like a king', says Matuschka.

Although the restaurant can seat up to 150 people, it is advisable to book. Phone 044 0040 369 or shop for wine online today at www.bitouvineyards.co.za.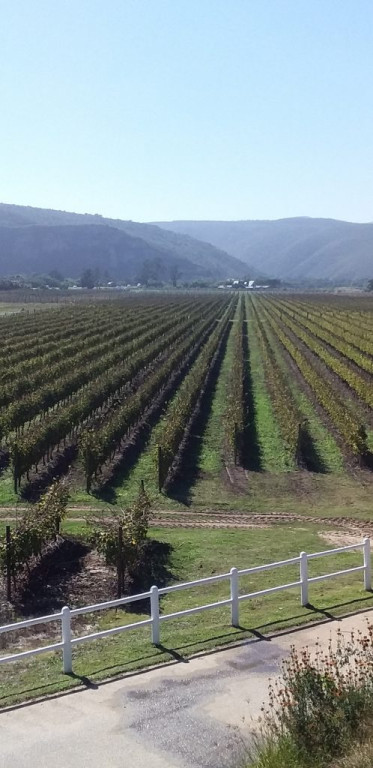 SOURCE: www.plett-tourism.co.za
---