MARINE SAFARIS
Plettenberg Bay is a marine lovers paradise that offers a variety of aquatically-gifted adventures.
Well known as being one of the best destinations worldwide for whale watching, the mild weather conditions and plentiful food sources makes this marine protected bay an idyllic haven for our resident seals, dolphins, sharks and marine birds. There is no other town in South Africa that has such a variety of sightings of different species throughout the year.
Whether it's whale watching, scuba diving, snorkeling or swimming with seals, there is no better place to immerse yourself in the wonders of the ocean than with a marine safari in Plettenberg Bay.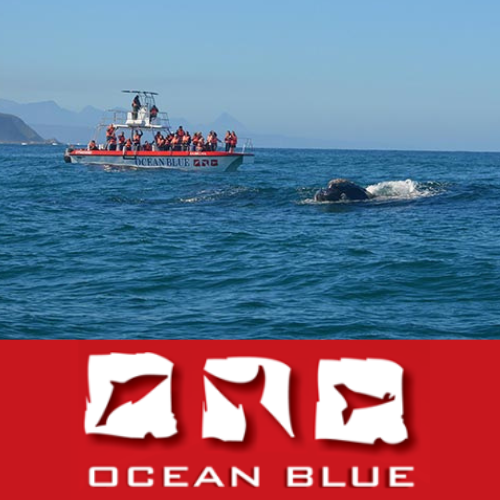 Ocean Blue Adventures offer close and personal awe-inspiring encounters with the fascinating majestic whales in the bay. Interaction and fun with our wonderful dolphin species while learning all about their phenomenal abilities and lifestyle. The opportunity to experience the many other wonders of the bay: pelagic birds, seals, sharks, history, geology and lots more. Sea Kayaking with a qualified guide to Robberg Nature Reserve and the seal colony. River Cruise on the Blue Lounge up the Keurbooms River in absolute luxury – full bar on board.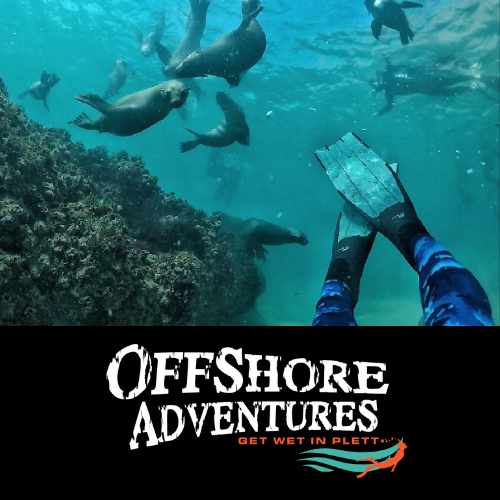 Join the experienced team from Offshore Adventures for an experience of a lifetime. This one-and-a-half-hour adventure starts with an adrenaline pumping beach launch into the sea, followed by an amazing boat ride along the scenic coastline to the Cape fur seal colony. There you will get to snorkel and interact with the oceans most loved character and see them playfully swimming in their natural environment.