Plett Tourism has launched a brand new app that promises to revolutionize the way locals and tourists experience the beautiful town of Plettenberg Bay.
Plettenberg Bay is a paradise for outdoor enthusiasts, with a variety of hiking and mountain biking trails that offer stunning views of the area's beautiful landscape. From easy-going trails to more challenging ones, there's something for everyone.
The brand new Plett Trails App is designed to make it easier to explore the area and discover all the hidden gems that Plett has to offer. If you're a hiker, mountain biker, or nature lover, this app is for you!
The Plett Trails app offers a comprehensive and easy-to-use guide to trails in and around Plettenberg Bay. With detailed descriptions, maps, photos, a list of facilities, and other interesting information, it's sure to be a hit with locals and tourists alike. The app also includes safety tips and advice for staying safe while out on the trails. And if you prefer the company of a knowledgeable guide, the app also has a list of local guides.
Whether you're looking for a leisurely stroll or an adrenaline-filled mountain biking excursion, the Plett Trails app has something for everyone. 

Be sure to download the Plett Trails app and get ready for an unforgettable experience!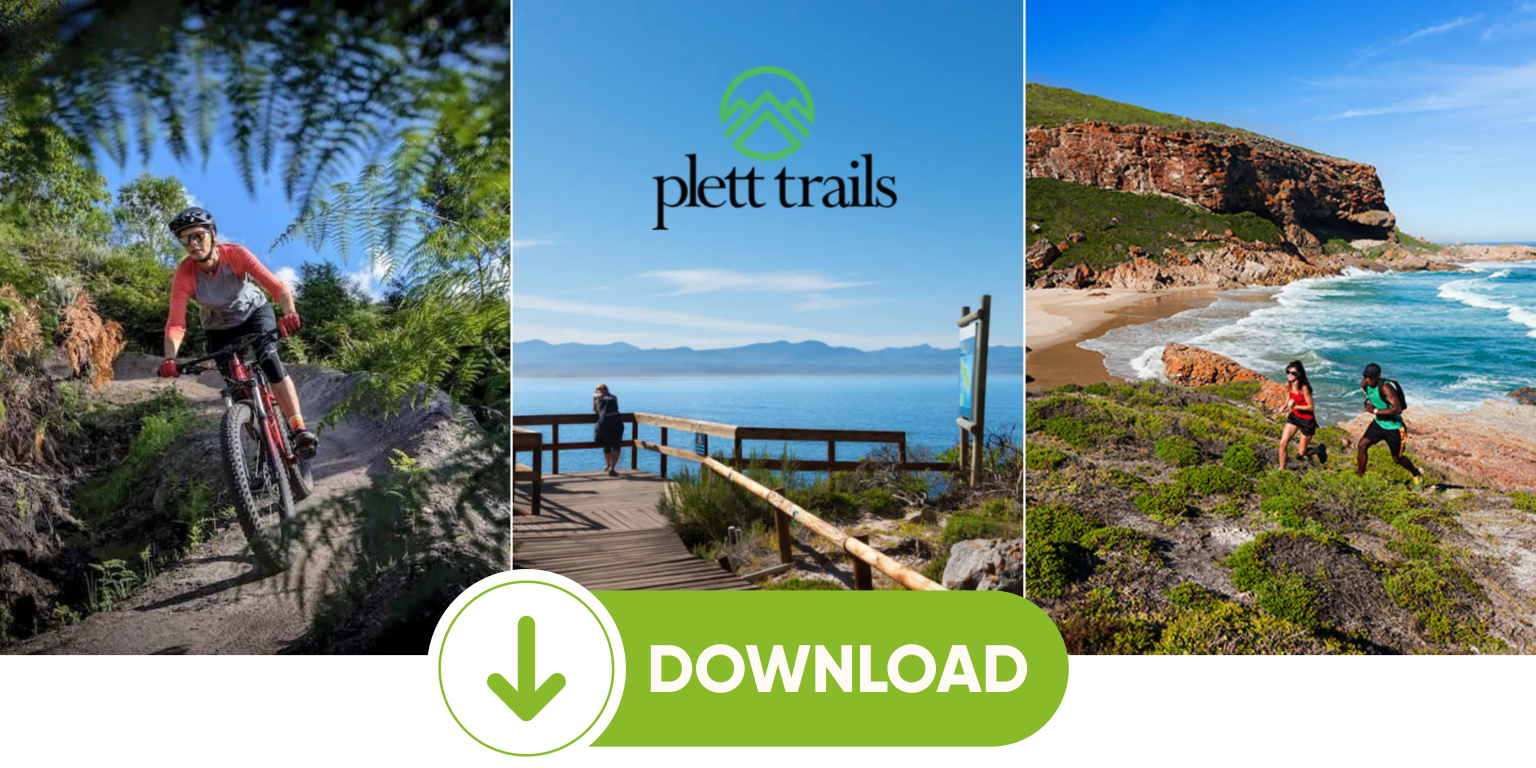 ---