In a remarkable achievement, Plettenberg Bay, one of the most picturesque coastal destinations along South Africa's Garden Route, has been honoured with eight prestigious Blue Flag Awards for the year 2023/2024. This remarkable recognition is a first for Plett, making it a beacon of eco-friendly tourism in the region.
What is a Blue Flag Beach?
The Blue Flag status is one of the world's most recognizable voluntary eco-labels, awarded to beaches, marinas, and sustainable boating tourism operators that meet rigorous environmental, educational, safety, and accessibility criteria. In South Africa, this accolade is shared by Plettenberg Bay and 40 other sites across five destinations, showcasing a commitment to sustainable tourism.
Plettenberg Bay's commitment to environmental excellence is showcased by the fact that it received full Blue Flag status for six of its stunning beaches. These beaches are:
Robberg 5

The Waves

Nature's Valley

Lookout

The Dunes

Singing Kettle
Additionally, the seal-swimming operator Offshore Adventures received Blue Flag status for its two boats, contributing to Plett's reputation as an eco-conscious coastal gem.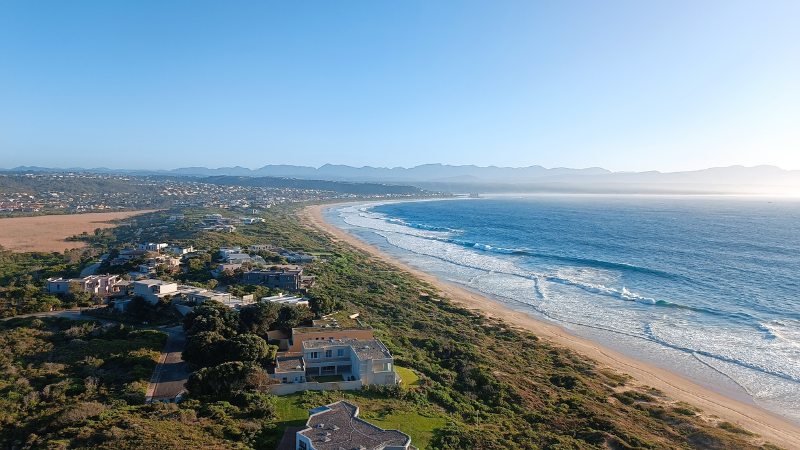 But that's not all. Plett's accolades also extend to the Green Coast Award for Nature's Valley, presented by the Wildlife and Environment Society of South Africa (WESSA). This award acknowledges inclusive and sustainable management at less developed coastal sites with high biodiversity value, making Nature's Valley an ideal location for this significant recognition.
The Green Coast Award, introduced in 2017, complements the Blue Flag status, ensuring that eco-friendly practices and environmental awareness extend to a broader range of South Africa's beautiful coastline.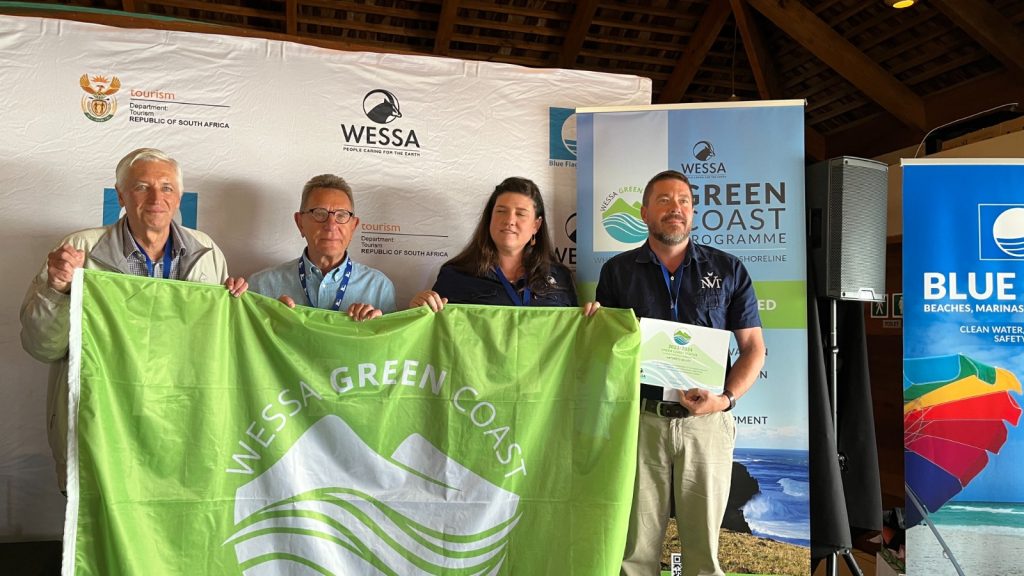 Nature's Valley is awarded Green Coast Status. This is the first year with Green Coast status. The programme is championed locally by the Natures Valley Trust with support from Bitou LM and Plett Tourism
Plettenberg Bay's accomplishment of achieving eight Blue Flag Awards for 2023/2024 and the Green Coast Award is a testament to the community's dedication to preserving its natural beauty while offering visitors a pristine and unforgettable experience.
Plett Tourism CEO, Patty Butterworth commented: "It's important that among the criteria to receive the Blue Flag award and Green Coast award are environmentally responsible tourism. As stewards of the natural beauty that draws millions of visitors every year, we need the public to know and embrace that responsibility. We can only protect our environment if we're all involved in the mission and the effort,"
Whether you're seeking adventure, relaxation, or an eco-conscious vacation, Plett continues to be a top choice for travellers looking to explore the stunning beauty of the Garden Route. Come and experience the wonder of Plettenberg Bay's Blue Flag beaches and Nature's Valley's Green Coast, and be a part of their commitment to sustainable tourism.
---