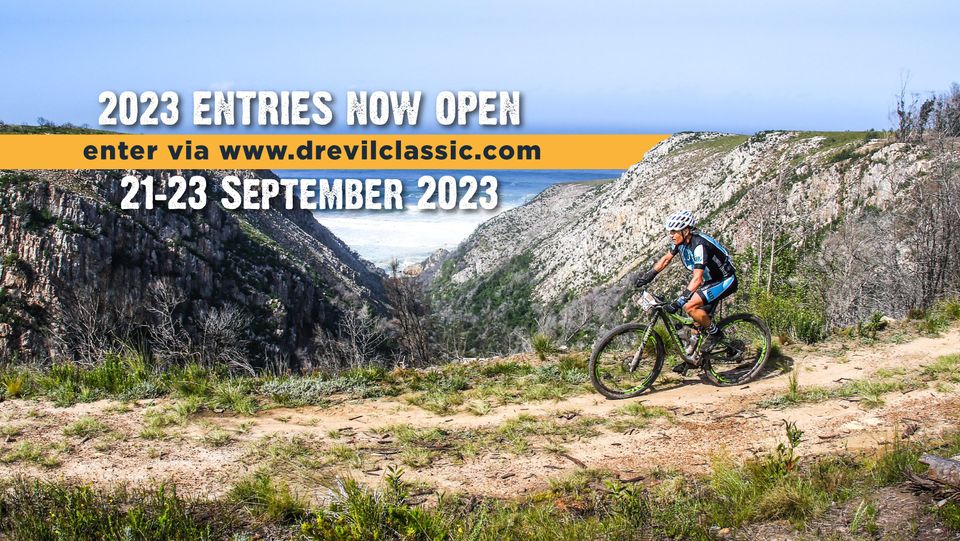 Mountain biking enthusiasts are gearing up for the 2023 Dr. Evil Classic, an annual three-day race taking place from September 21 to 23 in Plettenberg Bay, South Africa.              
The event, now in its eleventh year, features more singletrack than ever, showcasing some of the best mountain biking trails around Plettenberg Bay. 
The opening day includes a new point-to-point format covering 58 km and 1,400 meters of climbing, starting at Wittedrift High School and finishing at Cairnbrogie. The remaining two days also start and finish at Cairnbrogie and feature stunning trails on the Cairnbrogie property and the MTO Forestry tracks in the Kranshoek Plantations.
E-bikes are welcome in the Dr Evil Classic, and short routes mean that battery management is not a major concern. 
The event also supports several community projects, including the Kwano Cycling Academy, Plett Animal Welfare Society, Growing Upwards Food Security Initiative, and the Dorothy Broster Children's Home.
The race is not just for participants, as there are plenty of attractions in Plettenberg Bay for non-riders to enjoy. This includes beautiful beaches, Plett Winelands, and a great selection of restaurants to explore. 
The event's ethos is about having fun on the bike and enjoying the beauty of Plettenberg Bay. 
The Race is designed by Leon Evans, also known as Dr Evil, who promises that every rider and supporter will have a fantastic time. The event has a reputation for being a fun race/ride where every participant goes exactly as fast or slow as they like. 

Mountain biking enthusiasts and adventure-seekers will have the time of their lives on the beautiful trails of Plettenberg Bay during the 2023 Dr Evil Classic.

Visit www.drevilclassic.com to secure a spot now.
---